---
Actualities
We place information on a regular basis on our facebook (only in Polish)
see more...
---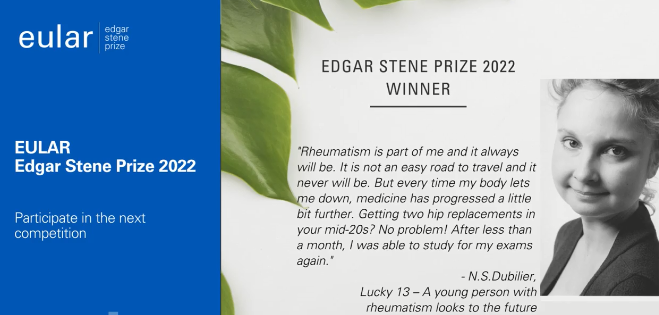 Edition of European Stene Prize 2023 competition is launched.


See more...


---
Uniwersity of Heidelberg, EULAR and European Respiratory Society invite people living with rheumatoid arthritis (RA) to take part in survey.

Take part...
---
From 1 May 2022 we suspend rehabilitation in Warsaw Branch until further notice
---
World Arthritis Day 2022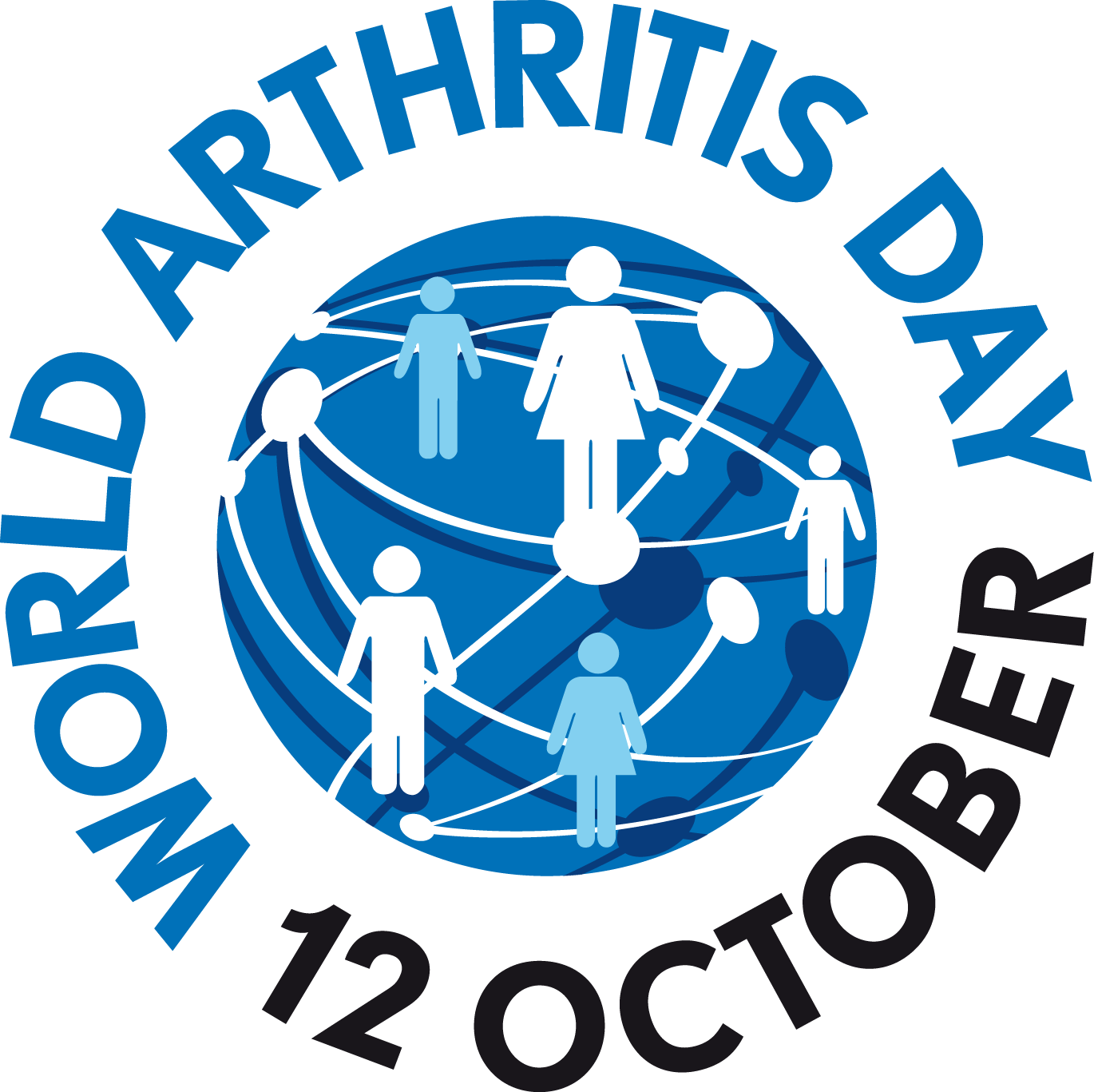 On 12 October we'll celebrate World Arthritis Day. Today we would like to invite you to participate in competition and celebration in National Institute of Geriatrics, Reumatology and Rehabilitation
---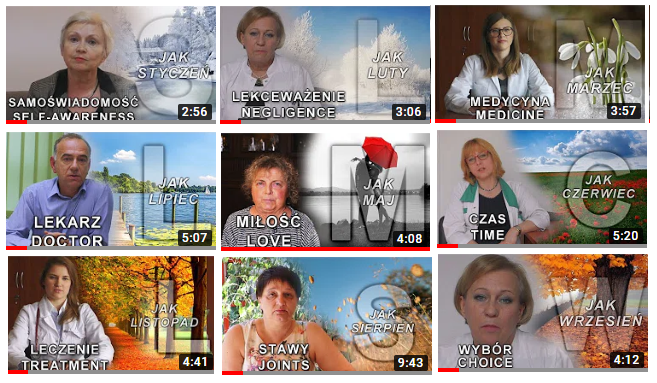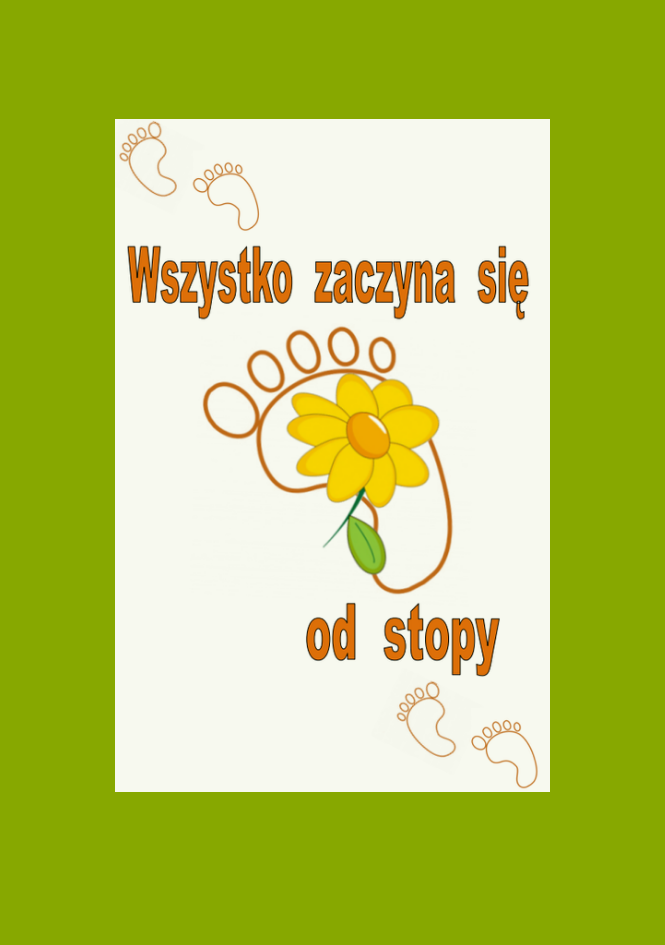 Under slogan 'Don't delay, connect today' with EULAR support it was prepared booklet and videos about living with rheumatic diseases on channel REFederacja.

See a booklet..... and videos...

---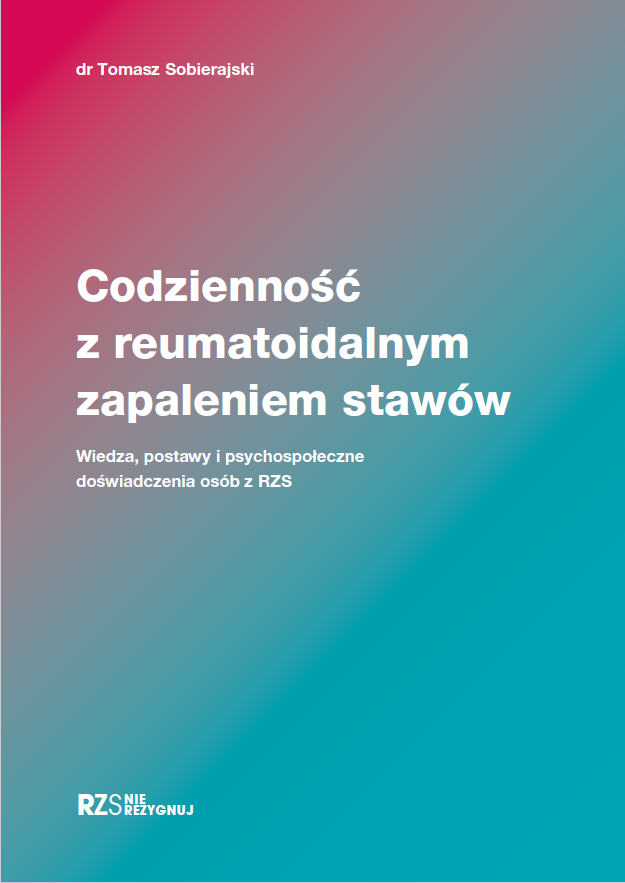 Report on everyday life with rheumatoid arthritis is ready Results of survey (in Polish)





---
Report of living with RA report(only in Polish)


---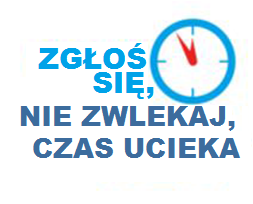 EULAR slogan: "Don't delay, connect today" was translated into Polish.
more on the website of Federation "REF"...

---
"Thursday meetings with geriatrics, rheumatology and rehabilitation" for sick people and their relatives in National Institute of Geriatrics, Rheumatology and Rehabilitation in Warsaw accessible only online more...
---
Like for our website on Facebook go to Facebook


---
Do miraculous medications against rheumatism exist? more...


---